Czas leci przez palce jak woda.
Poniedziałek, Środa, Piątek, Niedziela, Poniedziałek
Tracę rachubę gdzie mam być jutro.
W domu bywam gościem.
Czasem tylko w biegu przysiądę na chwilę.
Zdjęcia jeszcze z Marca, śnieg był...
Teraz już kwitną magnolie...
Time is running through my fingers like water.
Monday, Wednesday, Friday, Sunday, Monday,
I loose track where I'm supposed to be tomorrow.
At home I'm just a guest.
Sometimes I just stop for thre moment.
Pictures were made in March, there was snow back then...
Today magnolias are blooming already...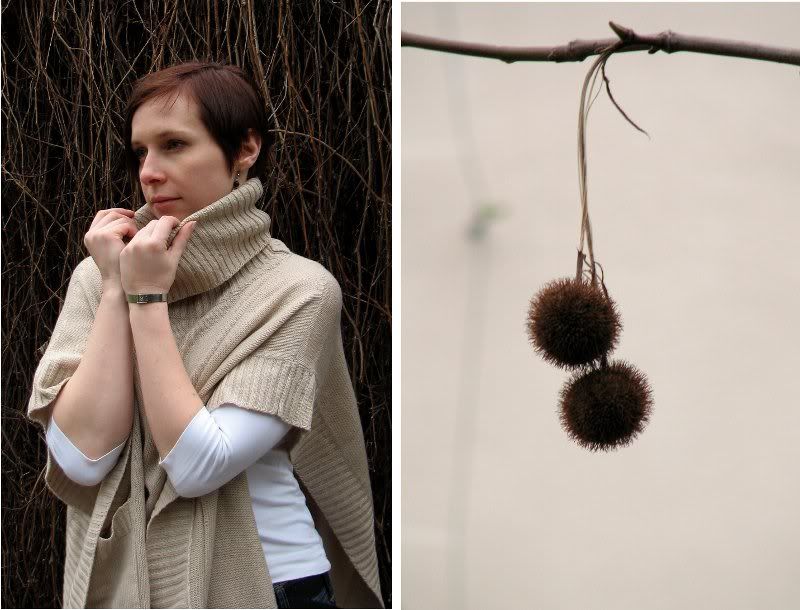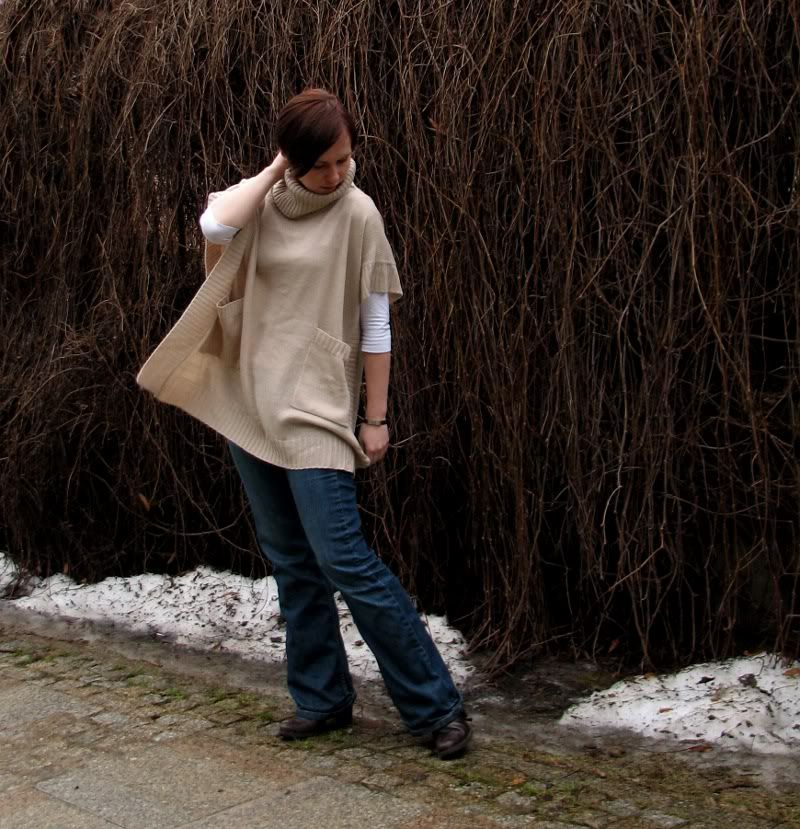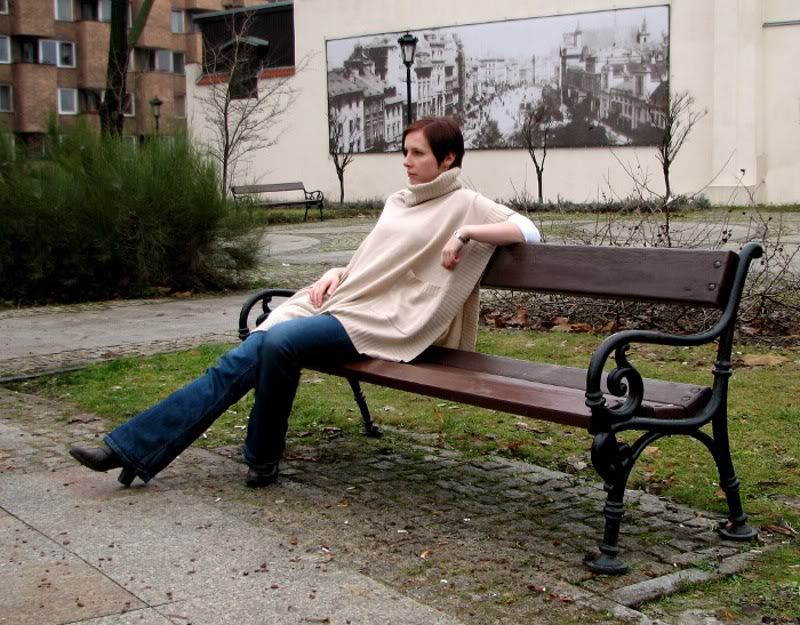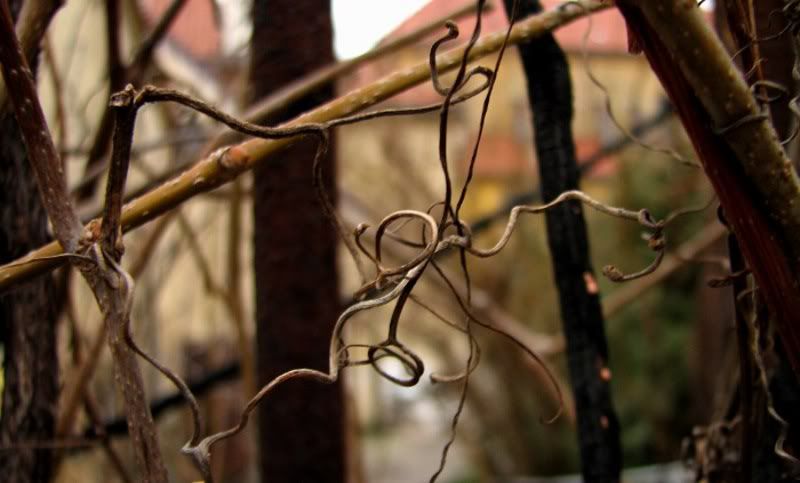 Jeans - Promod
Poncho - F&F for Tesco
Shoes - Allegro